01. 30.23
MONTHLY NEWSLETTER EVERY 6 MONTHS

It has been a minute. One whole, very fast, long minute. Since August, I have kept it quite busy. In an attempt to free myself from the backbreaking cost of living in Victoria, I have been working 60 hour work weeks. Residential carpentry, kitchen,
B-SIDE
, studio assistant, gig economy. I have also not been in the studio at all. A trade off that I enjoy and disapprove of. It is now February and time to return to passion. I have traded security for love. Classic. Wish me luck.
However, since August, I have been able to exhibit and organize quite a few events. September was a mad month of prepping Light Boxes for the
Vault Gallery
show. September was also a mad month of prepping for the
Xchanges
show. Sometime a few months ago,
B-SIDE
had a few events. Mainly, our NYE @ The Factory. 300 people, NYE, warehouse, house, disco ball eruption at midnight, sunset to sunrise mainline adrenaline. January gave me an opportunity to continue the conversation of exhibiting,
A Home Without Innocence
, at
VIB
. It is a first for me to create a body of work and have it exhibited multiple times. Loving it. In February, the exhibition travels to be exhibited at the
Victoria Arts Council
-
theDock
- I have a few events planned in conjunction with the show. All things linked on Instagram - the tool of a lifetime/the crux of my addictions.
It has been a fast fuelled time of saying yes to things that I want to. Privilege. Hard work. I have always been a 'yes man.' Only in the last few years have those 'yes's' become more sparse. Who is the yes benefitting?
B-SIDE
is full steam ahead. Victoria has been growing since Covid. Arts and culture limp to catch up to the crippling concrete expansion. When will the lens change to be a guide? I cannot give enough love to community members that give interest and access to grow this project. The city that you want to live in is attainable by creating the city that you want to live in. Do it for yourself, do it for others, bring the homies along. Do what you can, what is in your wheelhouse. Choose Life.
Integration, practically, and more importantly, mentally, has been a staple of thought my entire life. I did not realize this until a decade ago. What do you do when you feel to have reached the apex that you have sought for so long only for your gut to tell you that it is time to move on. Here is to another decade of thought and question.
Definitely in the near future: Community is key above all else. Excitingly,
B-SIDE
. I have a few exhibitions happening before the fall, TBA when allowed. I will be visiting NYC and spending time in MTL in April. Time to shake hands and cinch the tie. The MFA will wait until the gut and brain are in alignment. A white lighter. I am organizing the retroactive UVIC 2020 grad class exhibition.
Hopefully in the near future: Fame, Fortune and Wealth above all else. Maybe even Health. Lots on the go. Best not to jinx anything.
Enjoy.
---
08.31.22
August Newsletter August Newsletter August Newsletter August Newsletter August Newsletter August Newsletter
Hello !
I hope that you are keeping well.
Below you will find a few updates of announcements, upcoming shows and news.
ANNOUNCEMENT
I am pleased to announce that I am now represented by Sweetpea Gallery! They are a gallery that opened at the start of 2020 and has situated themselves as a contemporary gallery representing emerging artists since then. They operate in Victoria, BC and Toronto, ON. I look forward to working with them and will announce any future shows. All available artworks can be viewed on their website
HERE
UPCOMING SHOWS
The Vault Gallery
The Vault Gallery in partnership with B-SIDE presents Joshua Franklins' Light Boxes
September 24, 2022
This exhibit will showcase sculptural light box paintings that are solely designed for the night club, B-SIDE. Since the start of the year I have taken on the role as Creative Director at B-SIDE, which is an after hours house music club. My role there, aside from assisting in clerical needs, is to create the ambient lighting of the space. I do this a few different ways but one being by creating light boxes. I create the light boxes by painting on a see-through fabric called voile, building a frame and situating a light behind the painting so that it shines through. This show will present new works that will be utilized during upcoming B-SIDE events. Resident DJ's and founders of B-SIDE, YoursTruly and DJ StackHouse will be spinning during the opening.
Xchanges Gallery
A Home Without Innocence
October 7, 2022
TW: SA, CSA
A Home Without Innocence looks at Franklins' childhood experiences of sexual abuse as a means to generate community awareness and conversation about ending the cycle of abuse. Additionally, the exhibition looks to provide support and a platform to victims and other survivors. Franklin pulls from primary imagery, google street view and memory to construct a narrative of the environments of his upbringing. Utilizing imagery of the houses he lived in and where the abuse took place, the work examines the psychological space of that time period.
Art aside and a life update, here is a little blurb from my blog post about spending a month in Europe: "Berlin. My first time. The East and the West in sharp contrast to one another. The history and the contemporary. Vibrant and decrepit. My eyes were sore from taking in the beehive of life there."
To view the whole post, scroll down. ︎︎︎
Enjoy.
---
08.14.22
I recently took two months off from being in the studio. During my time away I went to Europe for a month. While in Europe, I visited Barcelona, Sircusa, and Berlin.
Spain consisted of mostly attending the music festival, PrimaVera Sound. I have been to the festival before and was thrilled to return. The balance between live bands and DJs is one of the festival's highlights. However, in a post-covid era, music festivals have had to change a lot for how they organize events. Prima Vera was testament to how more time is needed to work out the kinks that come with change. 200,000 people and a lack of organization leads to frustration. But, focusing on the artistry that was shown there, it stands as one of the leading festivals in Europe.
Visiting Sircusa in Sicily, Italy was a sun bathers paradise. Sircusa and Ortiga Island flow at an appreciated slow pace filled with daily hustle and bustle married with slight tourism. My friend Cicco, who operates
Cicco's Cusina
in Cook Street Village, grew up there and was adiment that I visit his friends and family. And so I did. The history of Sircusa is almost unfathomable. It was a port town that used to be the most active port in the world during the Greek and Roman time periods. Battled over for its strategic standpoint, the city changed hands of empires for hundreds of years. The remnants of each empire are still able to be seen to this day. Ruins and architectural styles and physical attributes in people are seen clashing to now create the multicultural nature of the city. I tried my best to tan my white Canadian skin, the winter's turn you to elmers glue and the sun of Italy offers redemption.
Berlin. My first time. The East and the West in sharp contrast to one another. The history and the contemporary. Vibrant and decrepit. My eyes were sore from taking in the beehive of life there. Attending the Berlin Biennale was interesting. It mainly focused on new media, photography, and video work. Not my go to mediums but, of course, still fortunate to view works from around the globe in the Hamburger Bahnhof Museum. Art aside and personal interest in mind, I was able to meet up with my fellow UVIC alum
Alison Klymchuk
and be shown the clubs. I come home with Techno in mind. The door policy and clubbing etiquette is intense in Berlin. I was unimpressed at first with the exclusivity but came to understand the curation of a clubbing space that they offer. I know nothing compared to most and my words are null, but, they know what they are doing.
John Truly,
who accompanied me on this trip, and I, have come back to Victoria with inspiration and thought for our nightclub,
B-SIDE.
Europe: Sept/Oct 2023. Me. There. :)
Enjoy.
---
04.16.22
Here are some in progress pictures of four light boxes that I made for
B-SIDE
.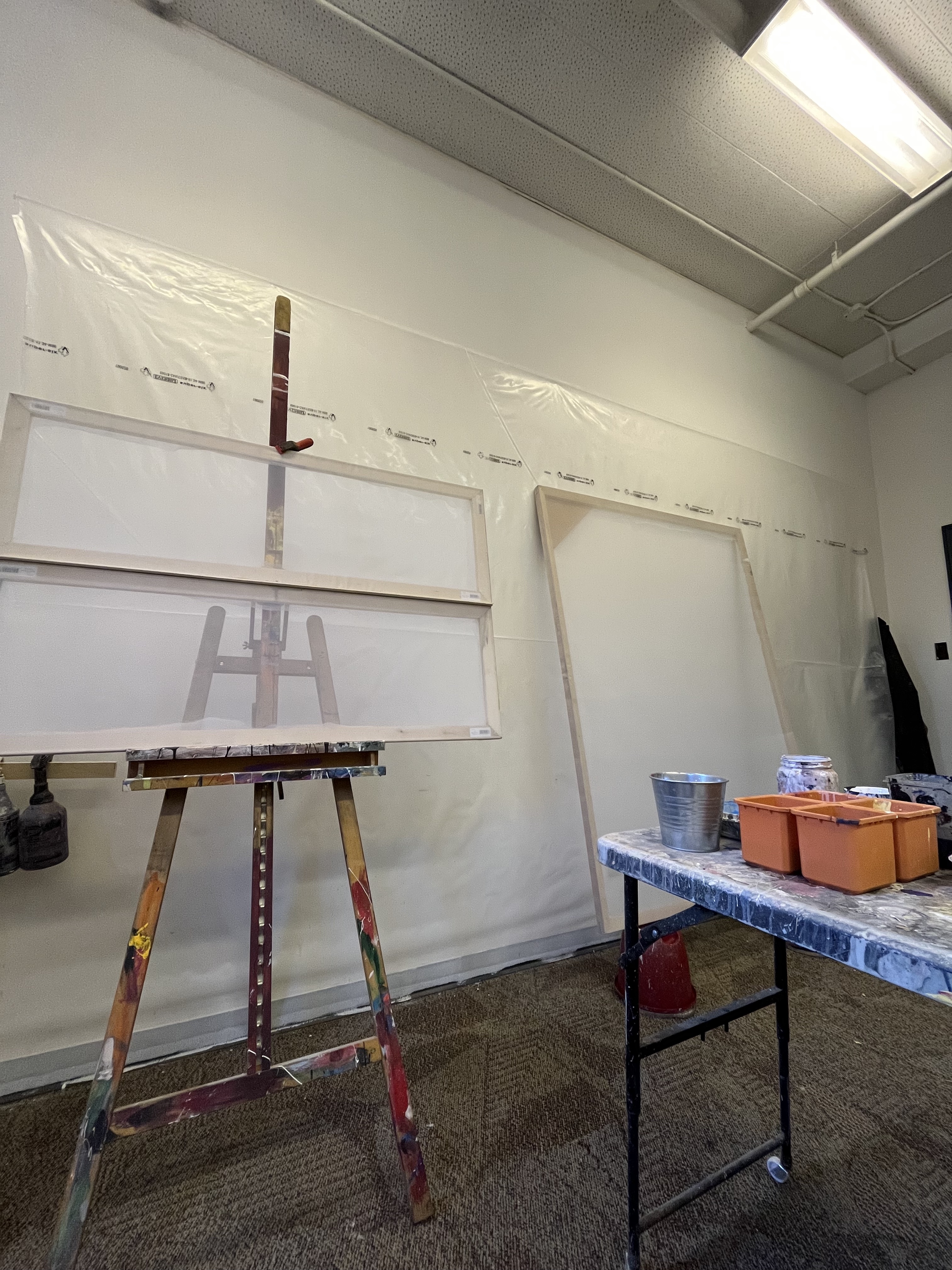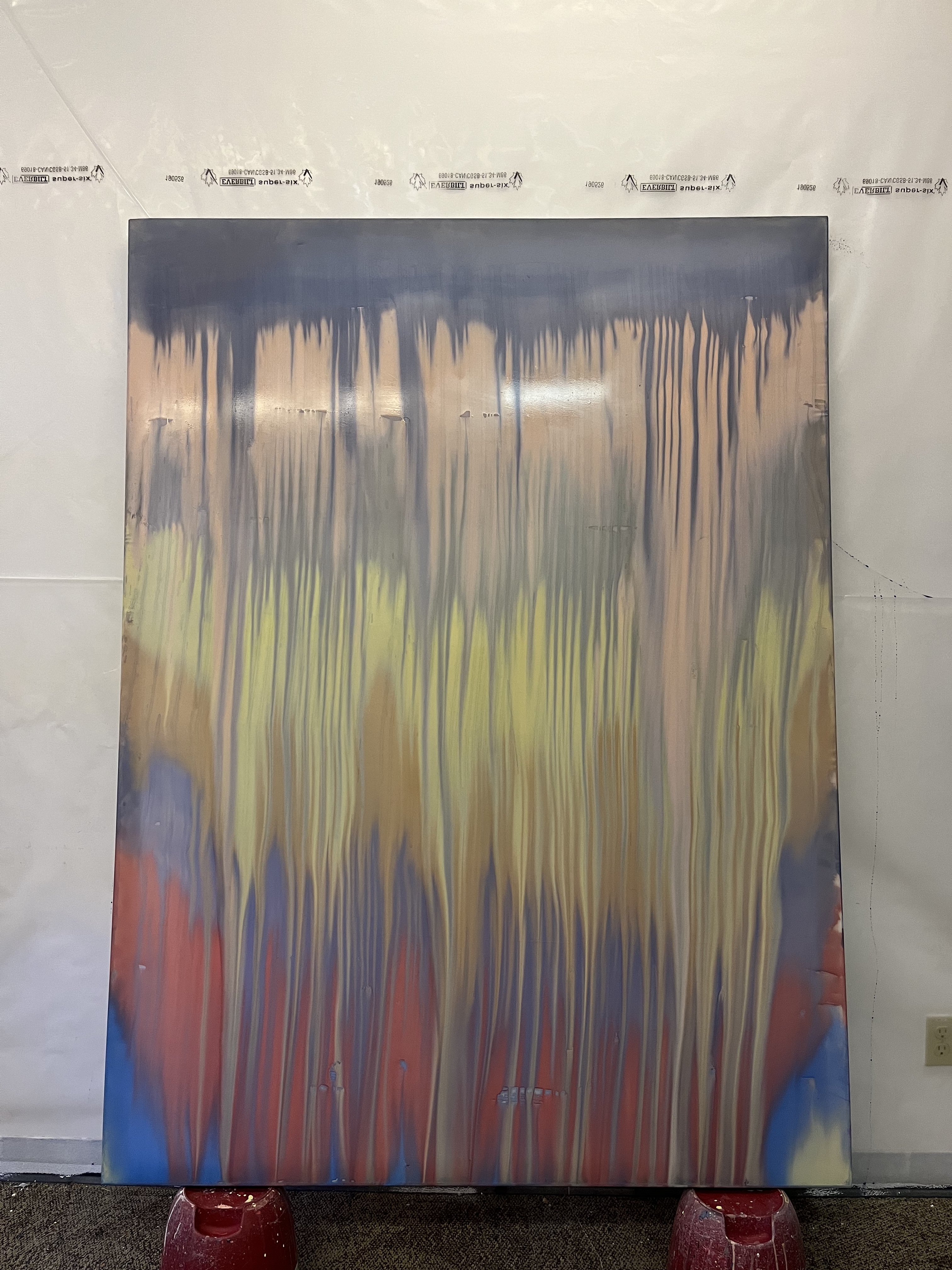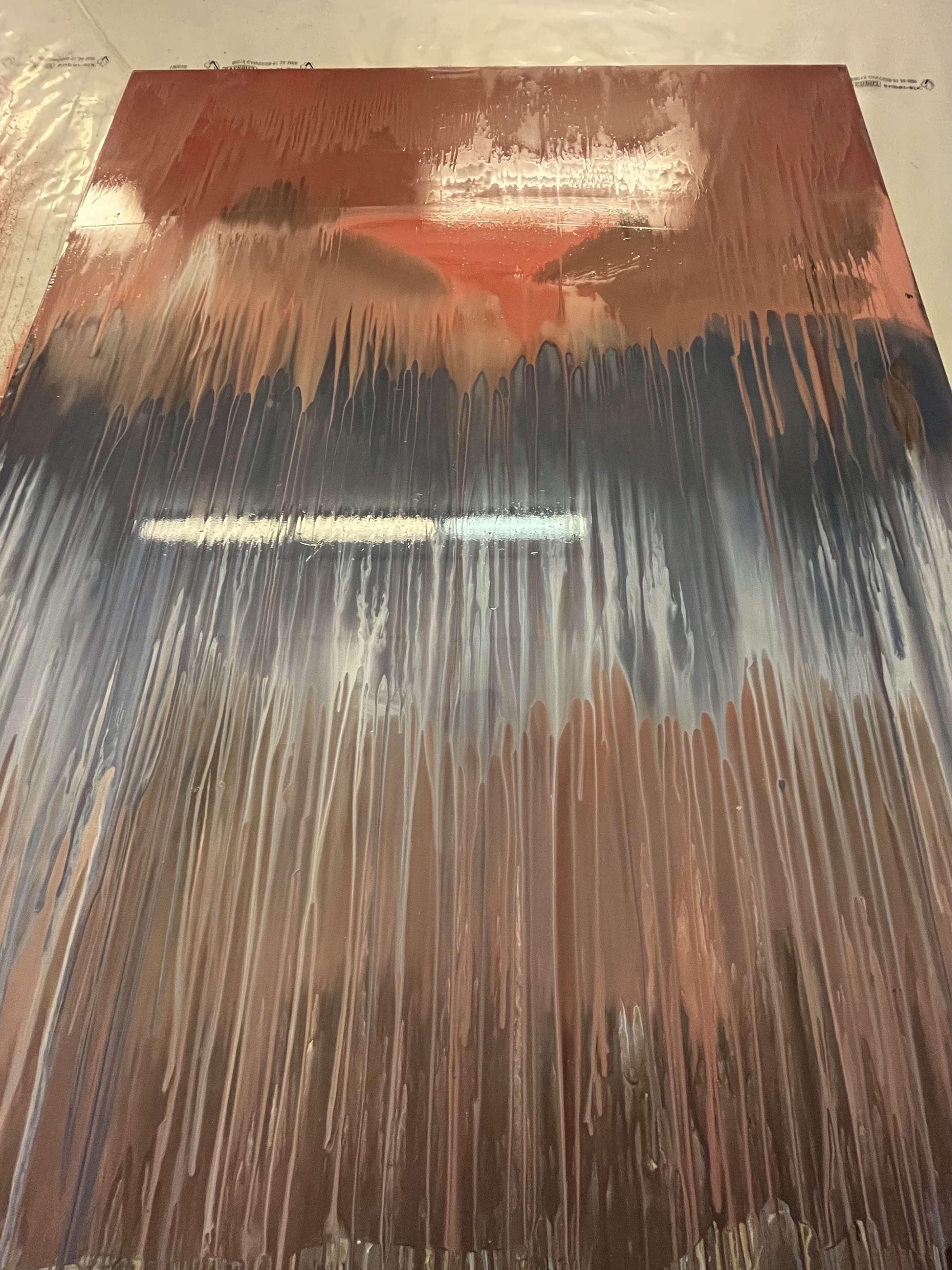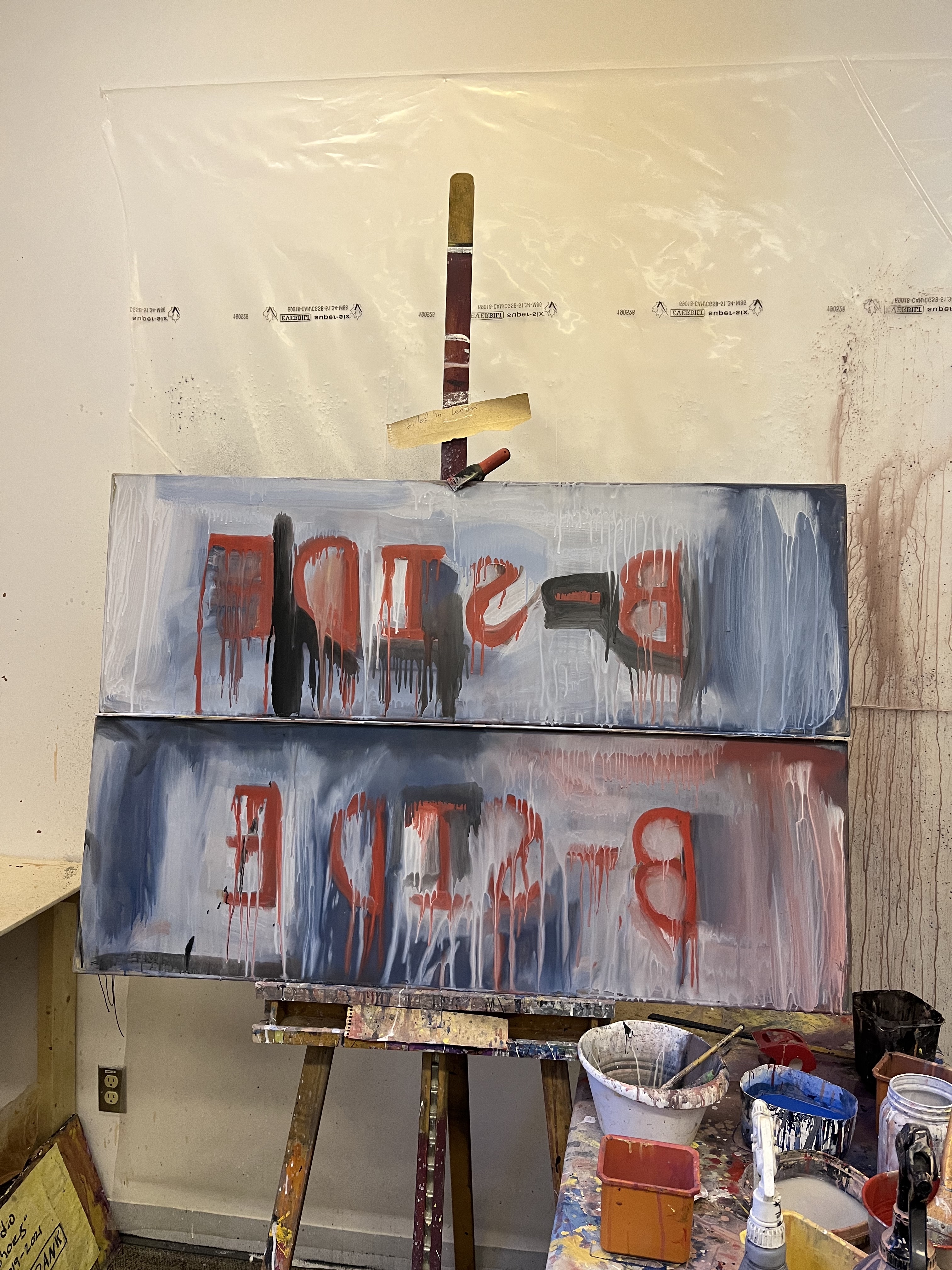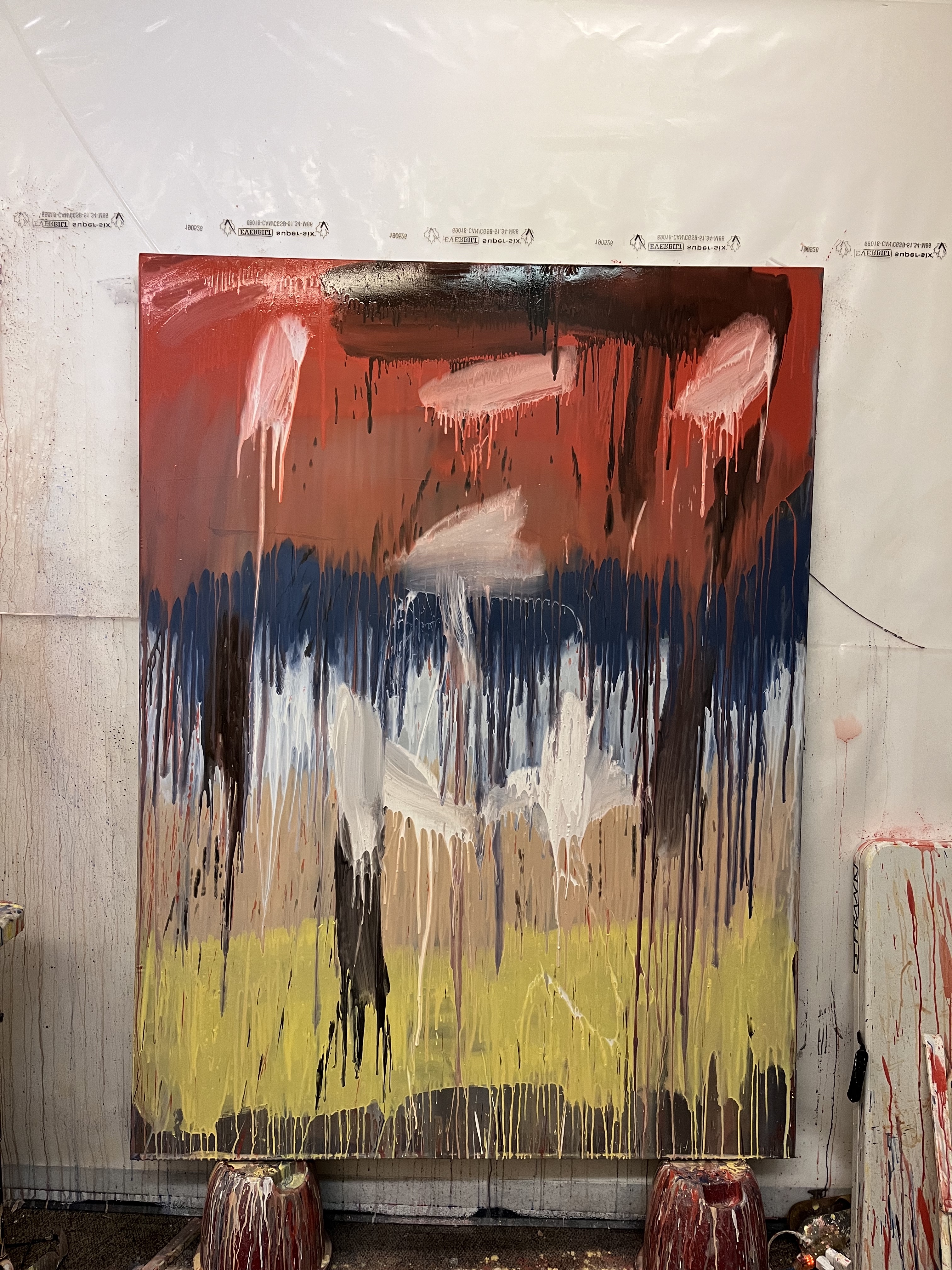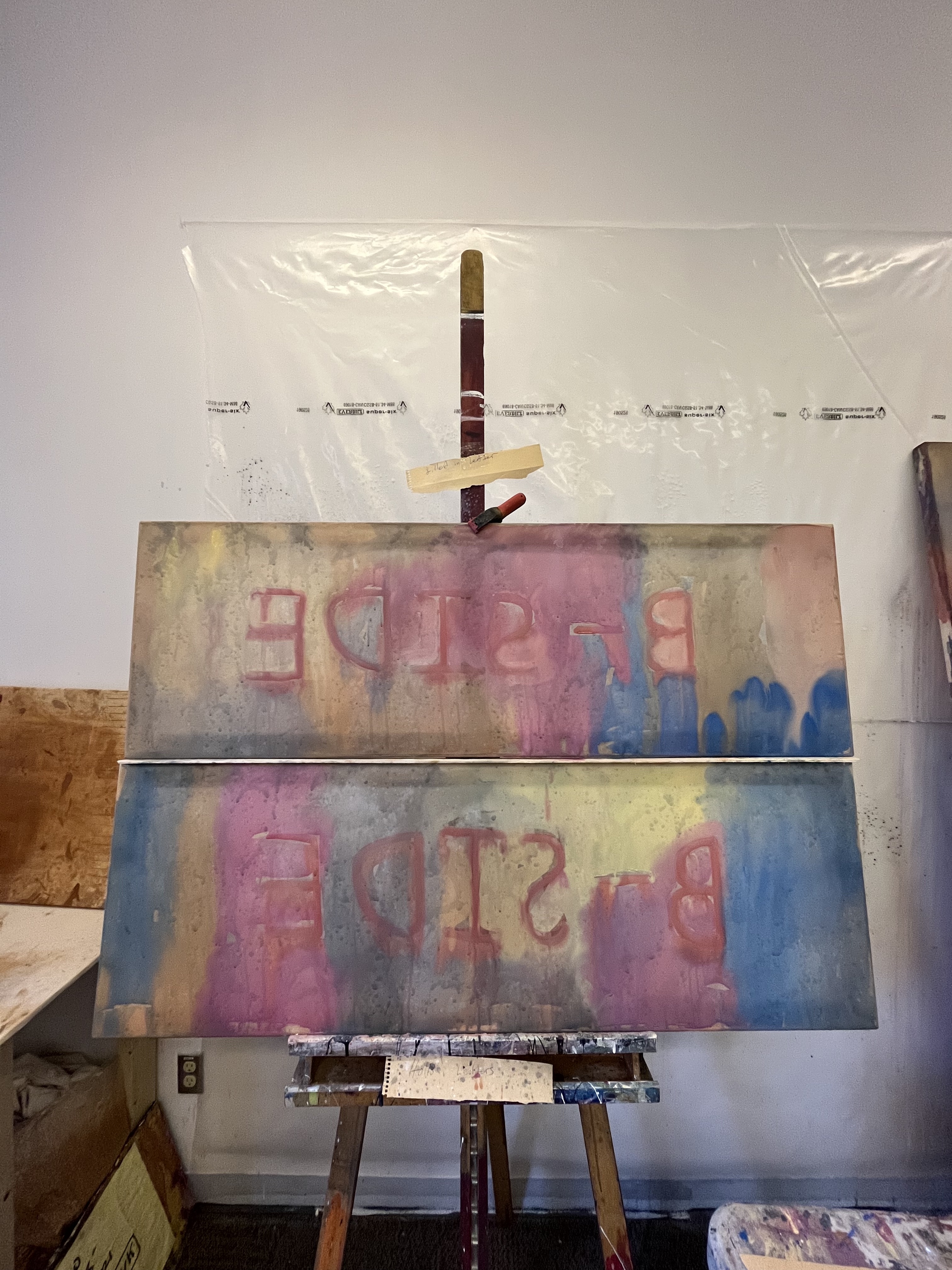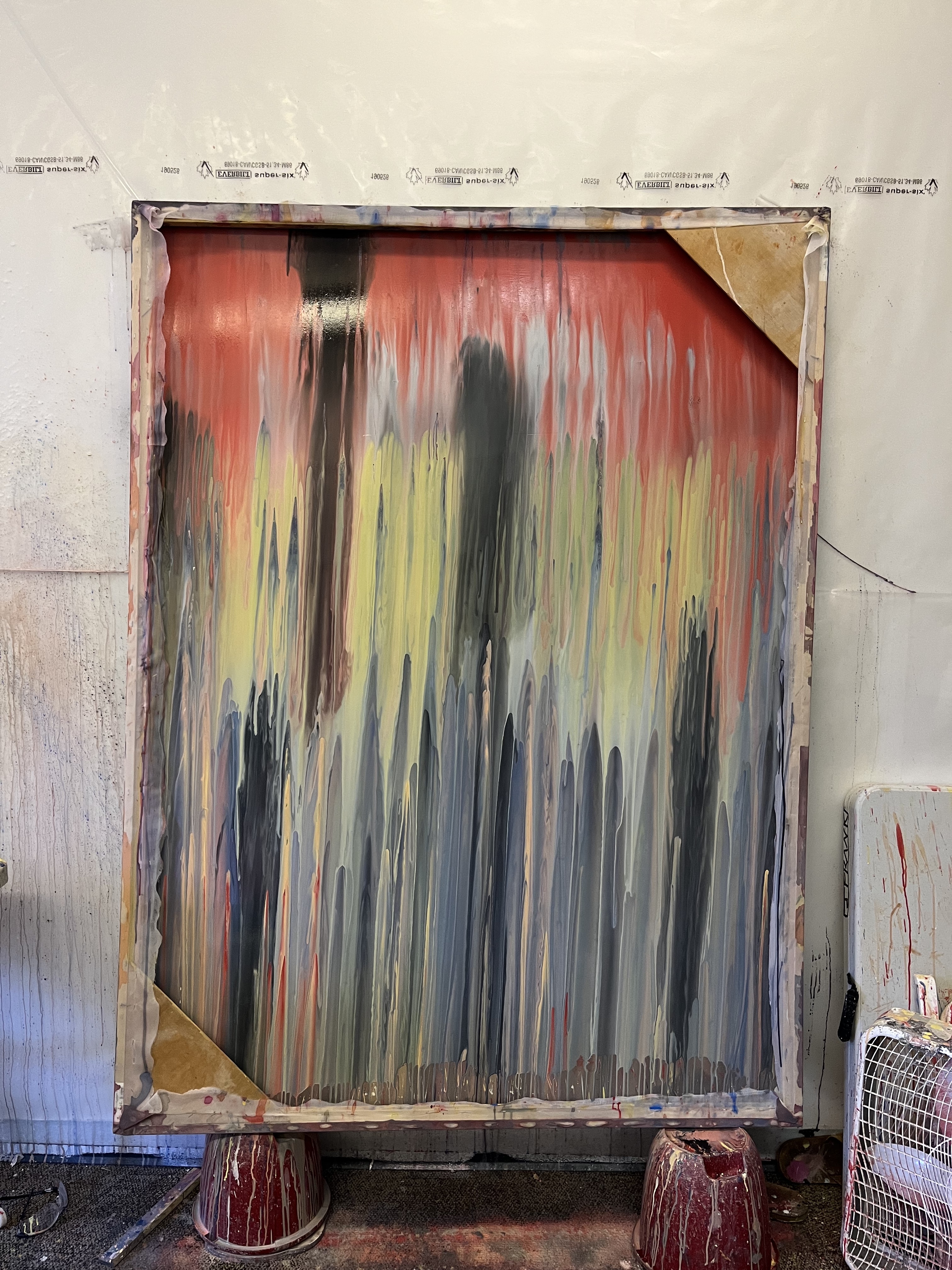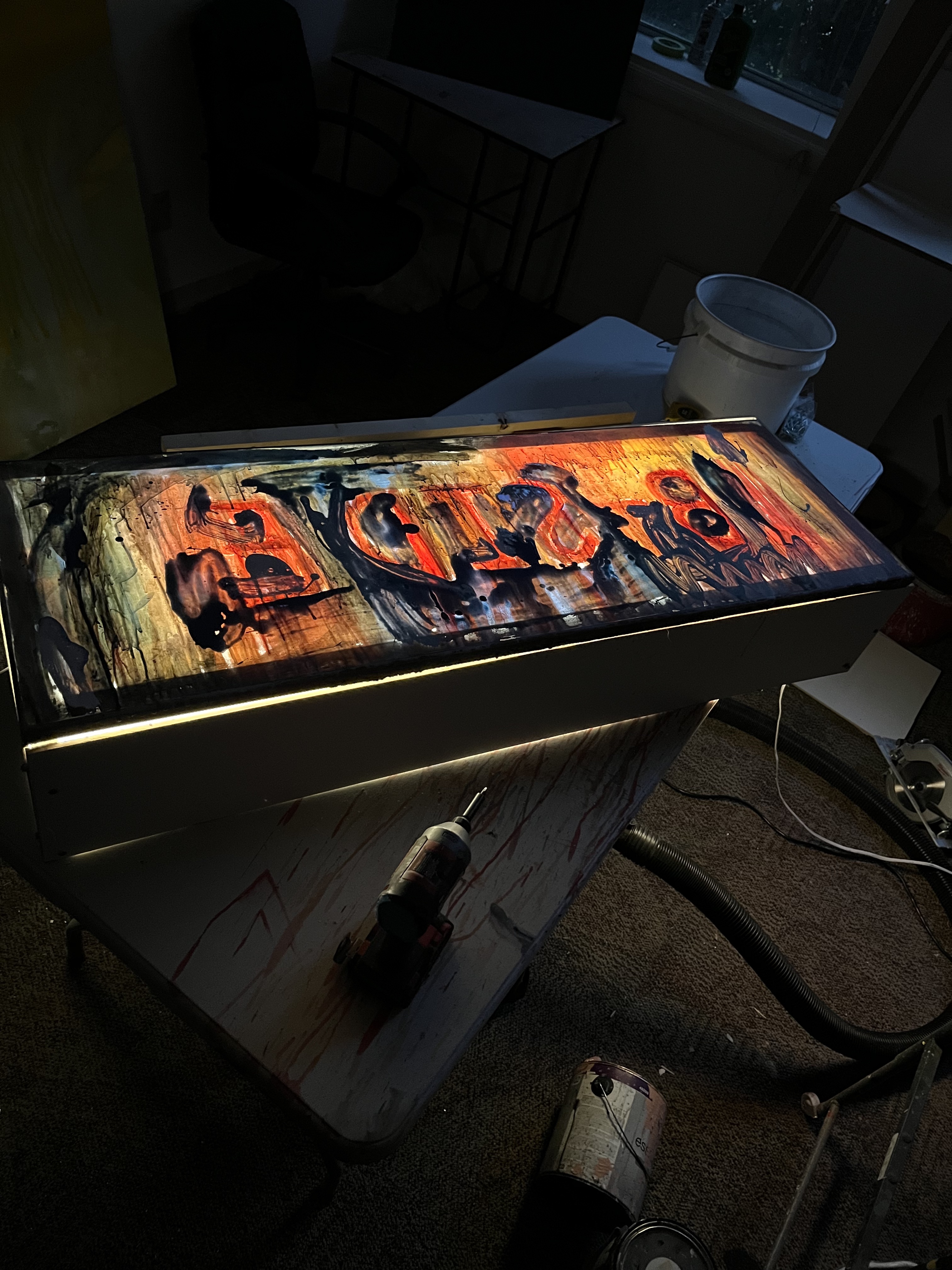 Enjoy.
---
04.08.22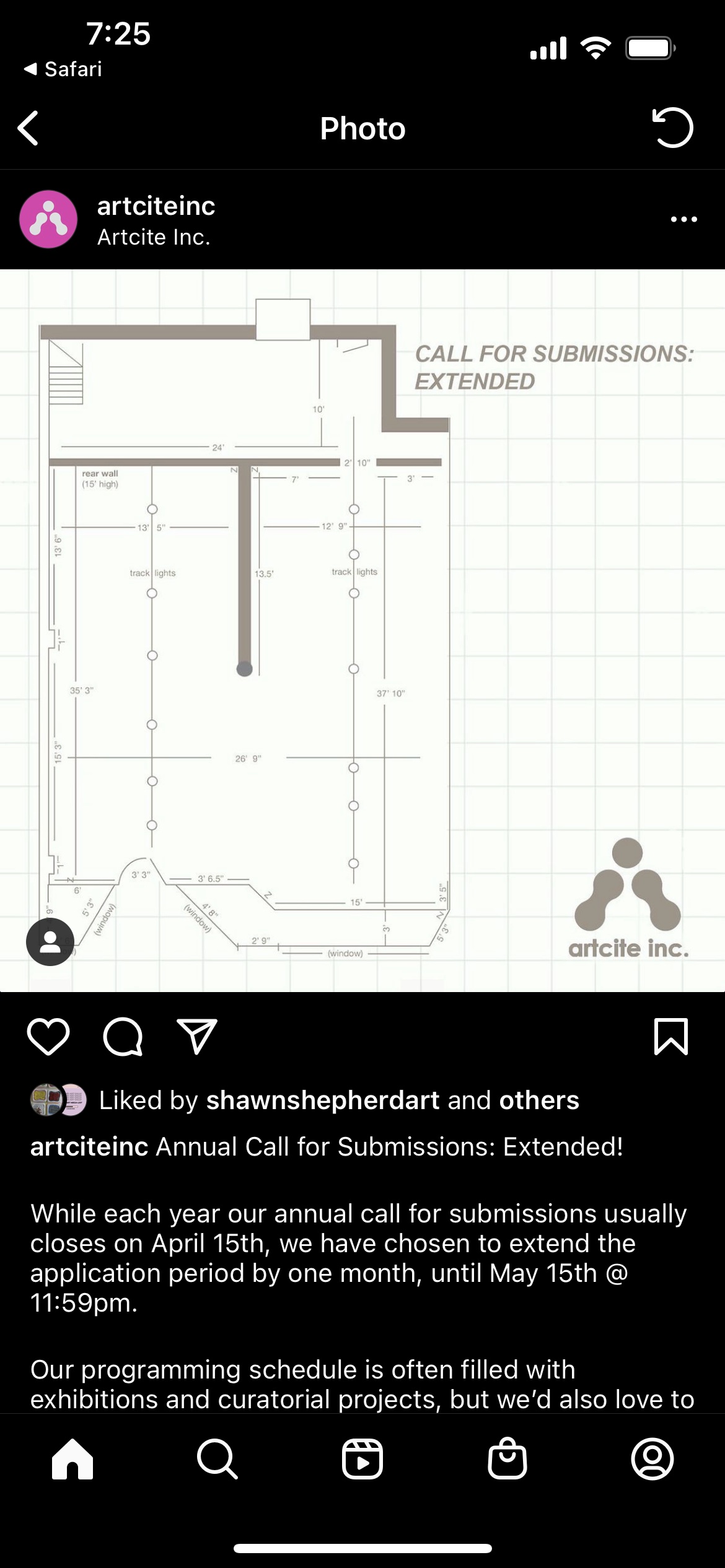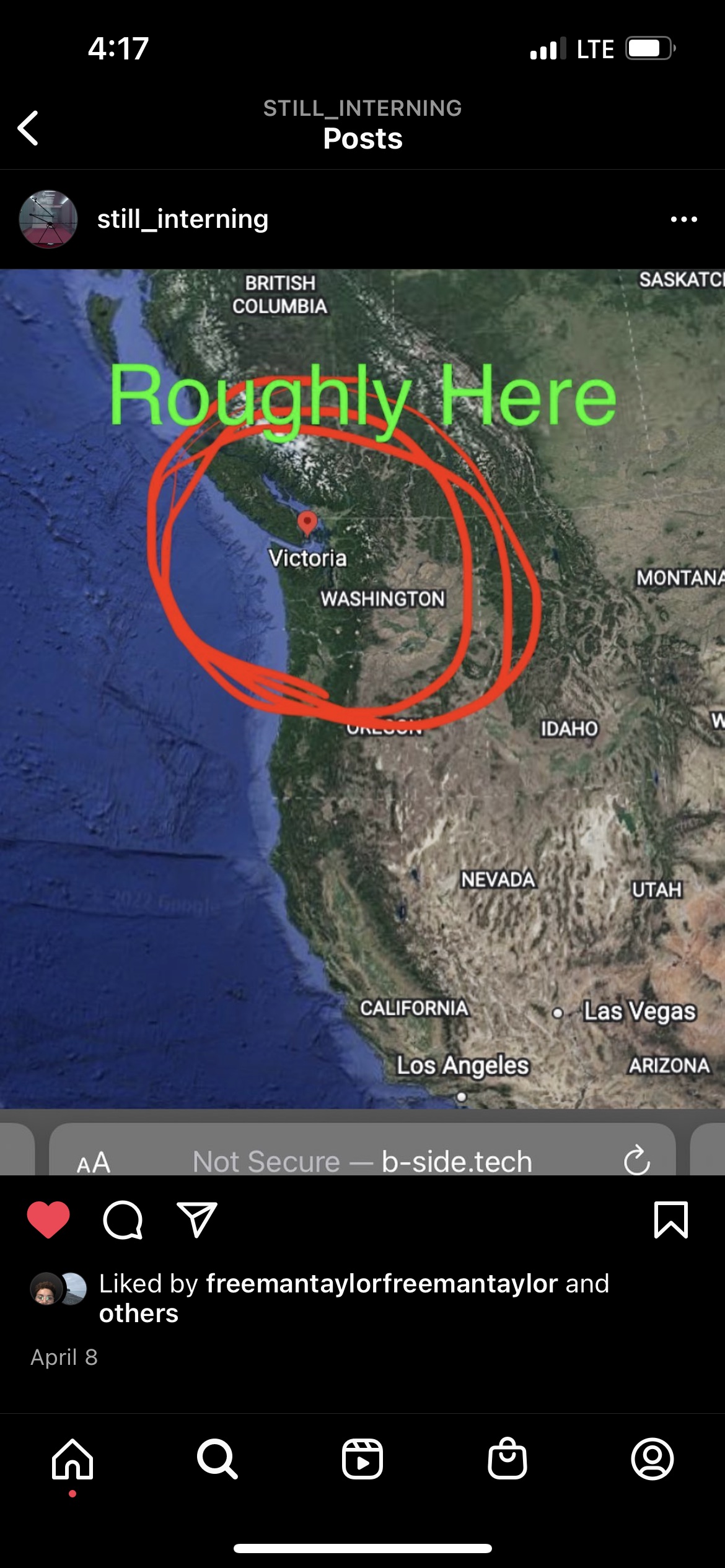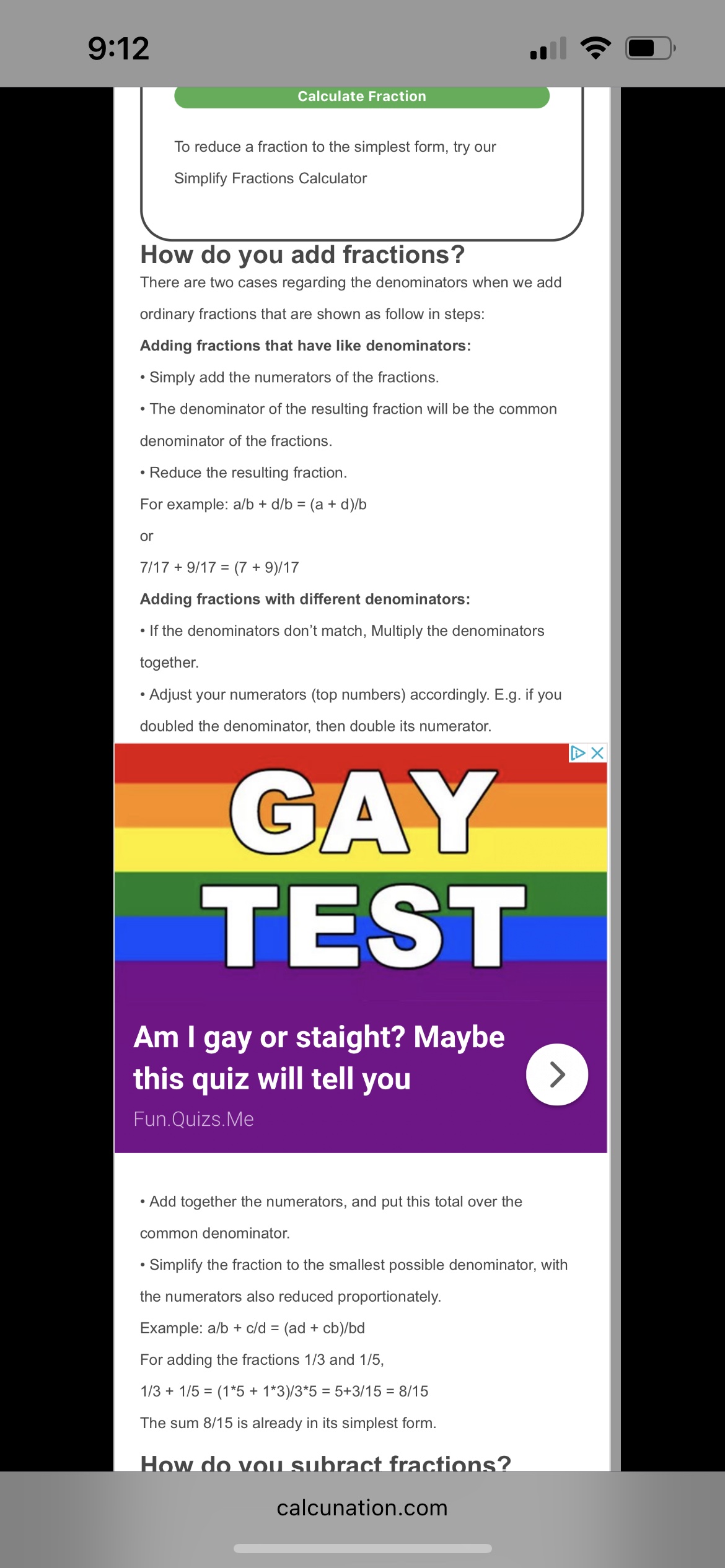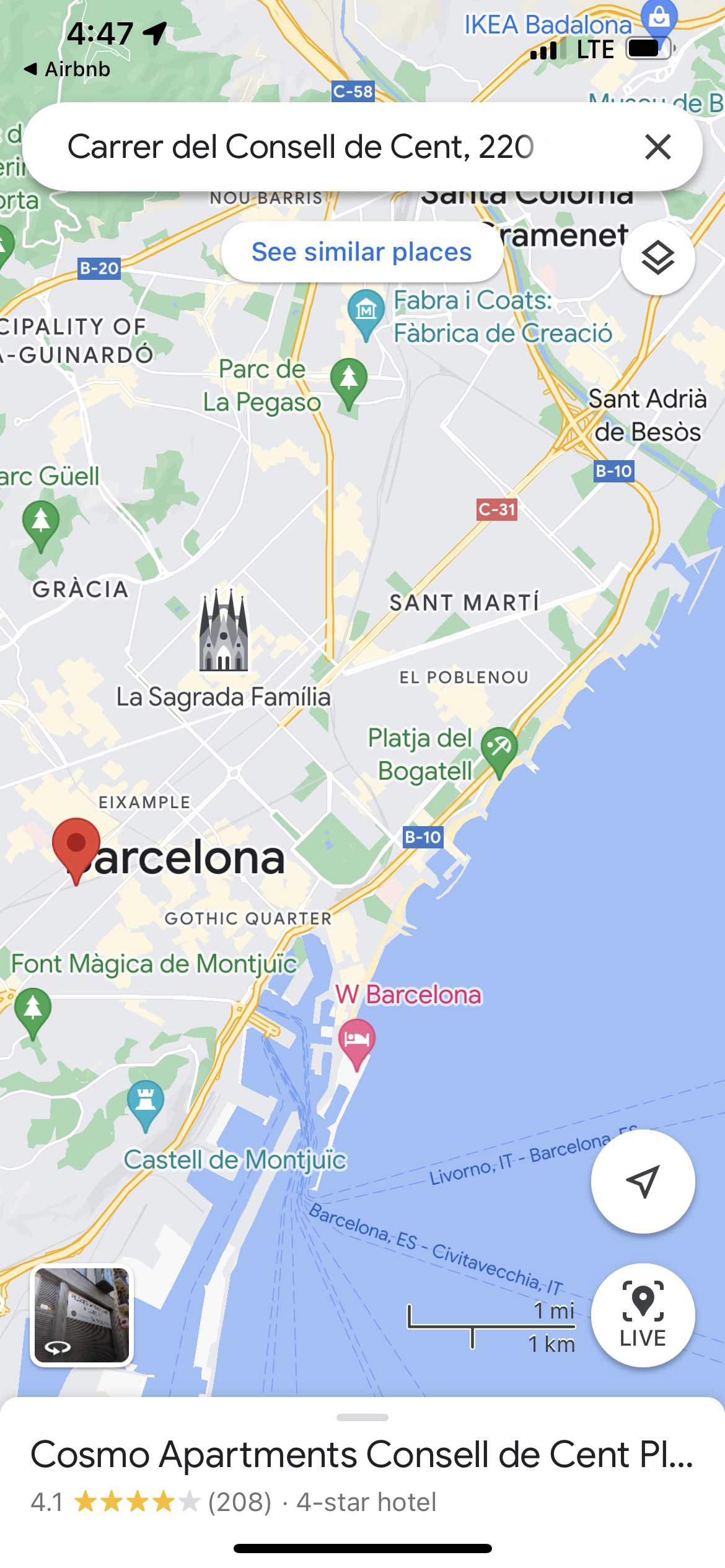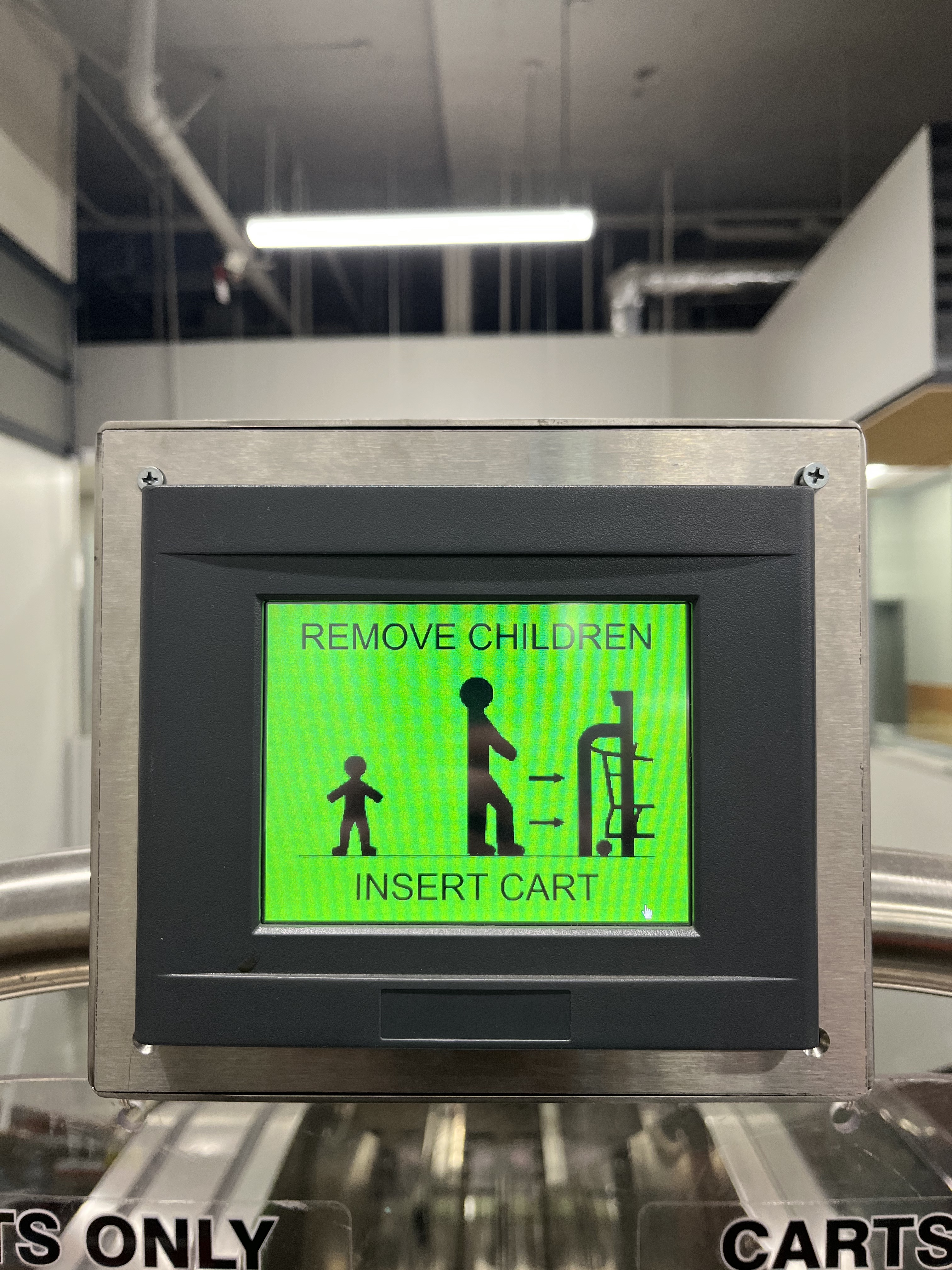 Enjoy.
---
03.18.22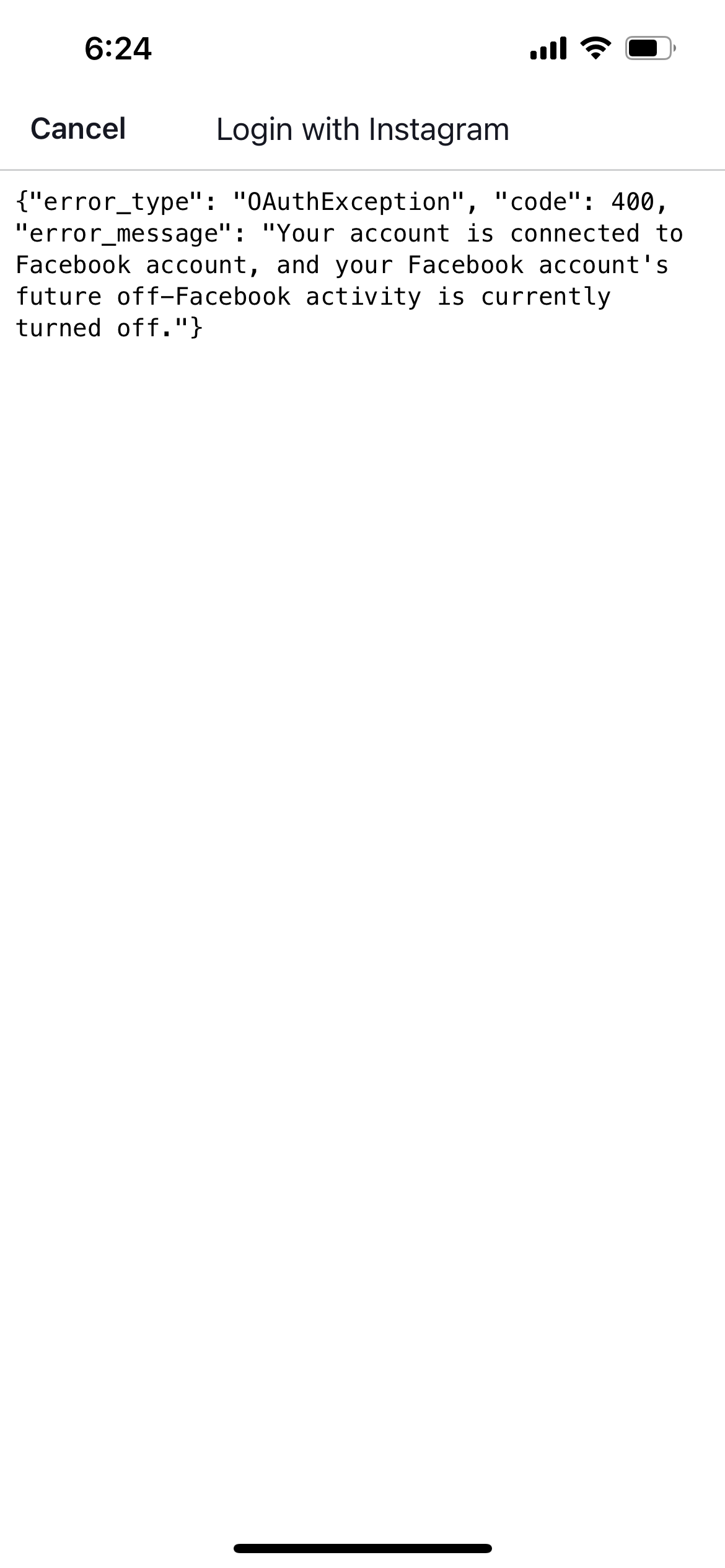 Enjoy.
---
03.15.22
Keep it relaxed today.
Here is an instrumental-only playlist that I created while spending a small amount of time at my parents house near Cultus Lake, BC, Canada. I think I made the playlist in the spring of 2021.
Cultus Lake, originally known as Swílcha by the Stó:lõ First Nations, has a long and immensely interesting history pre and post colonial invasion. I will link to an essay written by Sabrina Trimble during their ethnohistory field school in Chilliwack.
One interesting insight into the essay is that the lake's name is Chinook jargon and settlers translated it as bad lake but it can also be translated as free or nothing.
I recommend tossing on the playlist, opening the essay and going for a read.
ESSAY
Enjoy.
---
03.7.22



Below is a slide show of some 'work in progres' photos of my
72 Hour (1.29.20)
project.
At the end of my time at university I started creating the largest works that I have thus far. With the time and space to do so, I was able to create works of large scale and long duration, such as this one.
Some insights into background info's, the work, and afterthoughts two years later:
-Because the stretcher was so large and off of the wall, I had to secure it to the floor and the side walls. Due to this, I didn't have a way to the backside other than over it. With two ladders, one on each side, I would climb up one side, carefully scale to the other and down it, to gain entrance or leave.
-You can see the sag and wrinkles in the fabric (voile) as I painted. This was because as I was painting it I would not have cross bars on the back as they would restrict my ability to paint. After I finished the work, I assembled crossbars on the back of the piece and the wrinkles and sag went away.
-I forget exactly how I ripped the voile but in one of the pictures you can see that I did. I do remember that to fix this I laminated a piece of painted voile on the back side to the work and the seam on the front went back together well enough that you could not notice. Very lucky.
-two weeks prior to this project I had a minor surgery near my lower abdomen that was having a hard time healing. After an infection set in I was on a course of medications but they were not helping. This made climbing up and down the ladders quite painful, not to mention standing and moving around all day for 3 days. During the project I knew that it was infected again and I was not feeling well but I pushed on. I went to the ER after I had finished the project and was prescribed more medication. One week later I was admitted to the ER as my body was on the brink of septic shock. I am not sure if stopping the project would have helped or not but I look back at that and shake my head.
-As seen inthe slide show, viewers were allowed entrance to watch as I work. Some viewers came quite close and conversed with me while others observed from a distance. The project started where I could be fully seen, working and all actions depicted through the voile but as I slowly built up layers I disappeared and only the movement of the brush could be seen poking and dragging across the substrate.
-The ground canvas was lifted from the floor and hung facing the painted work across the room. It was an inversion of the painted work and if you were to follow the clues of shape and color of one canvas to the other, it mimicked the bodily process of refracting light that occurred in your eyes.
-The only immediate after thoughts I have two years later is that I want more. I will be doing more work like this.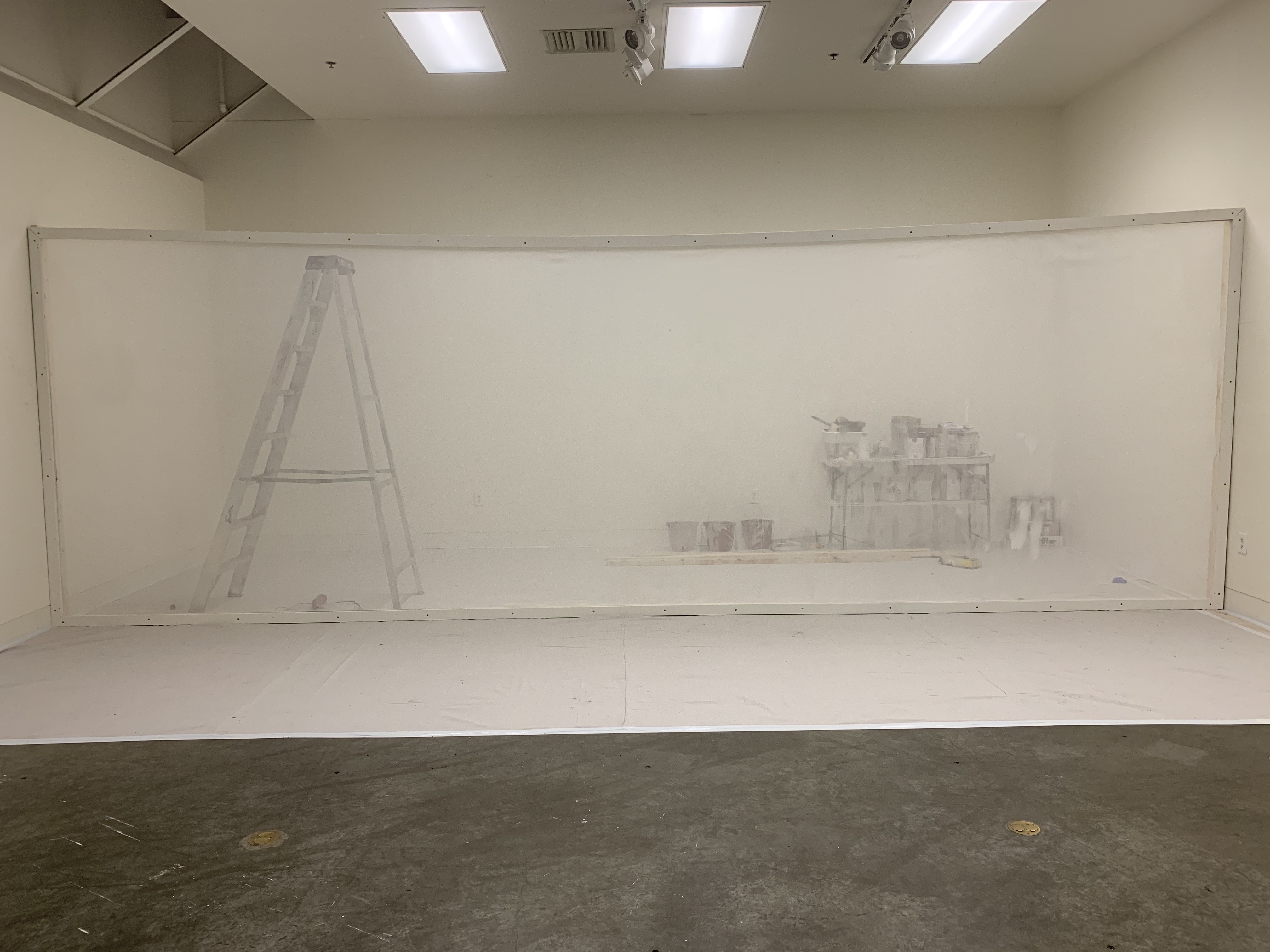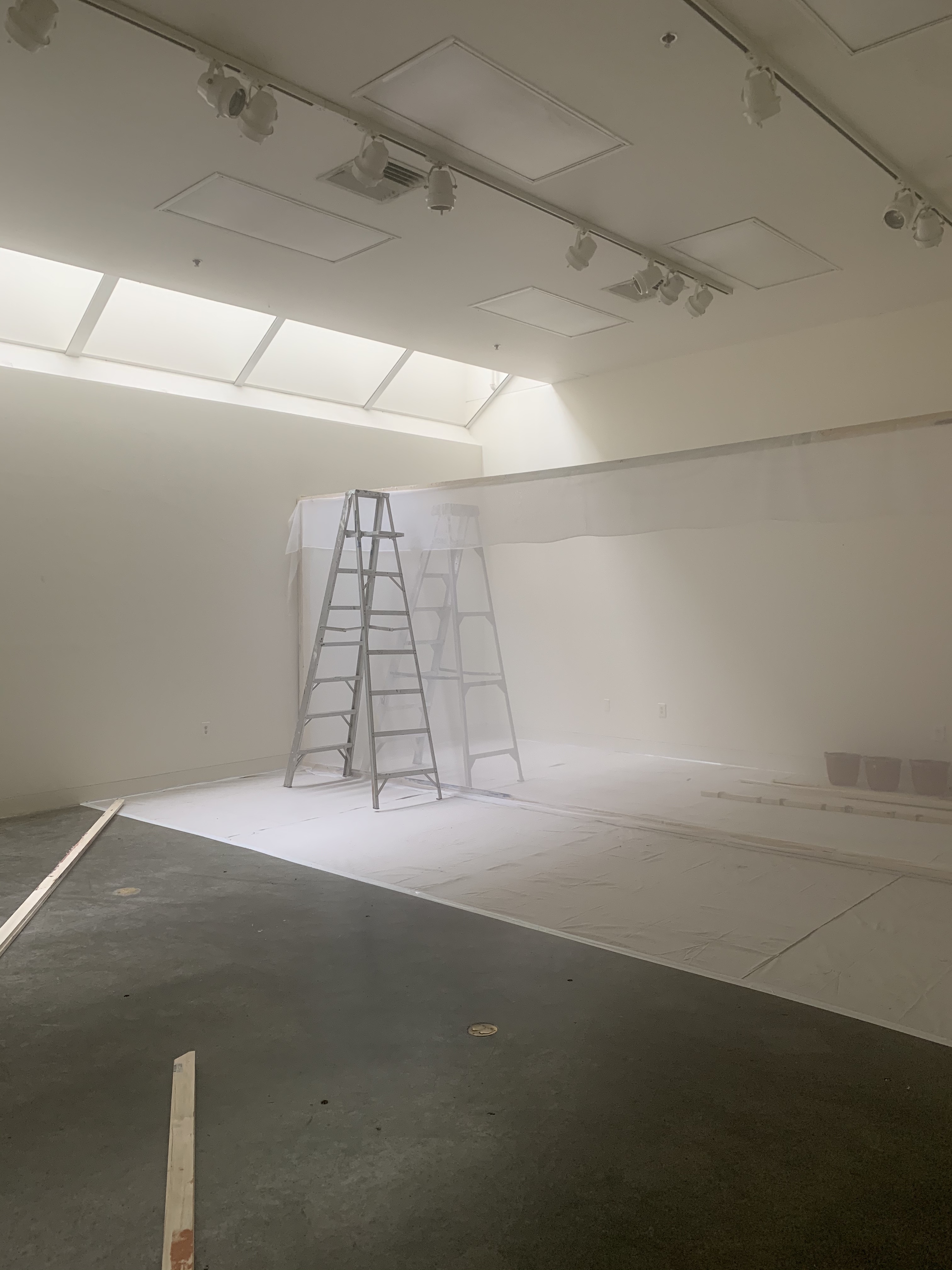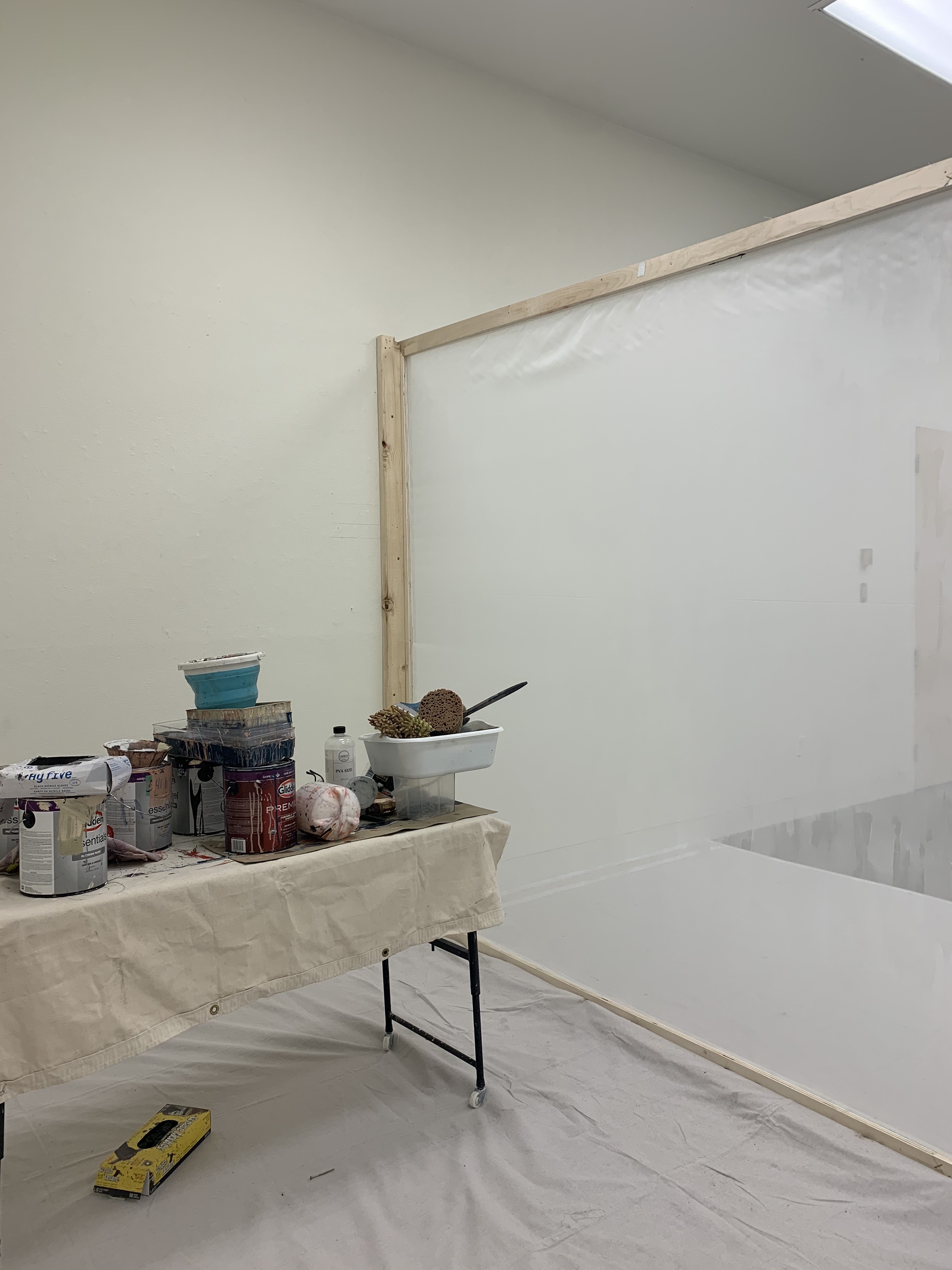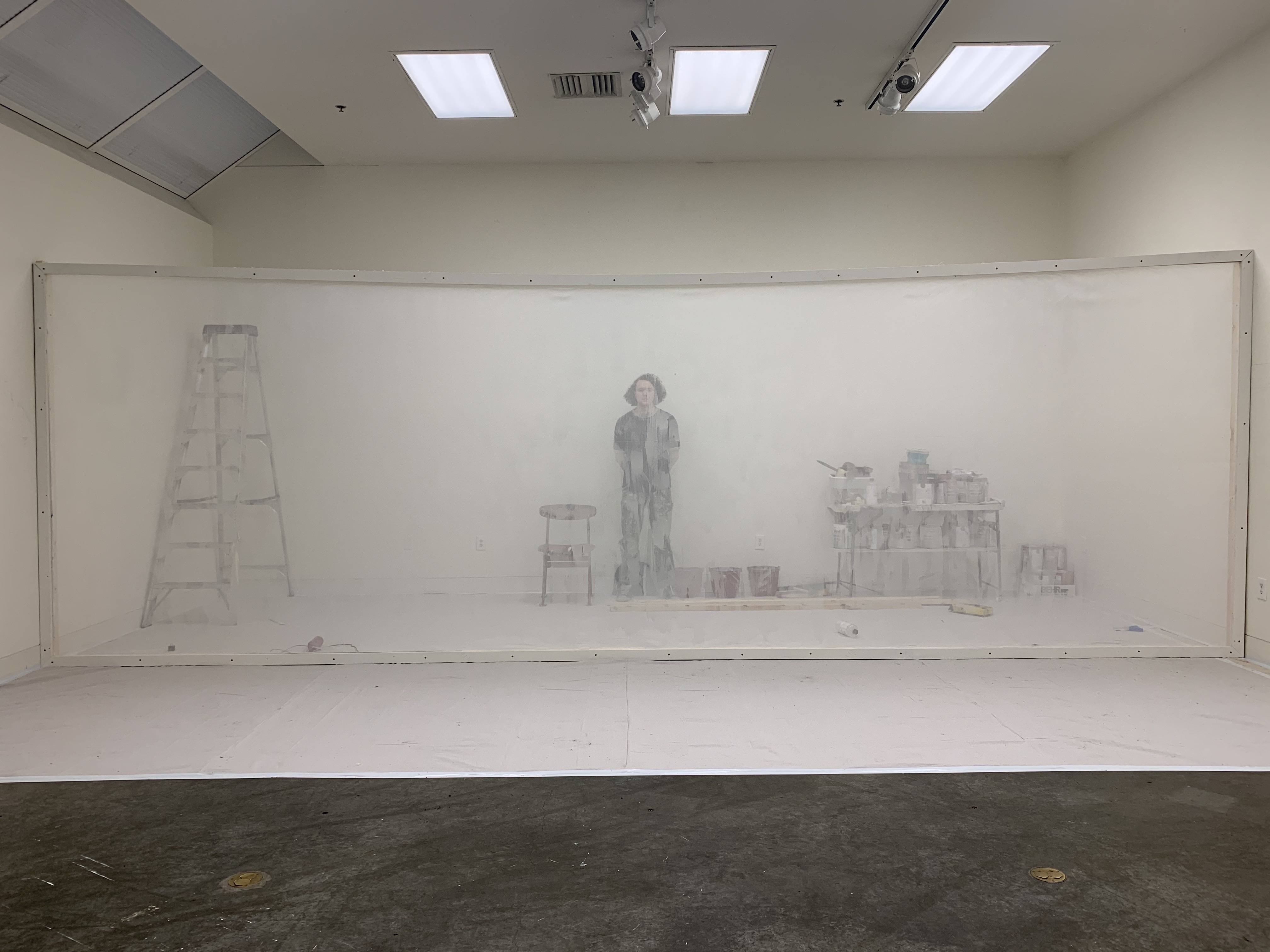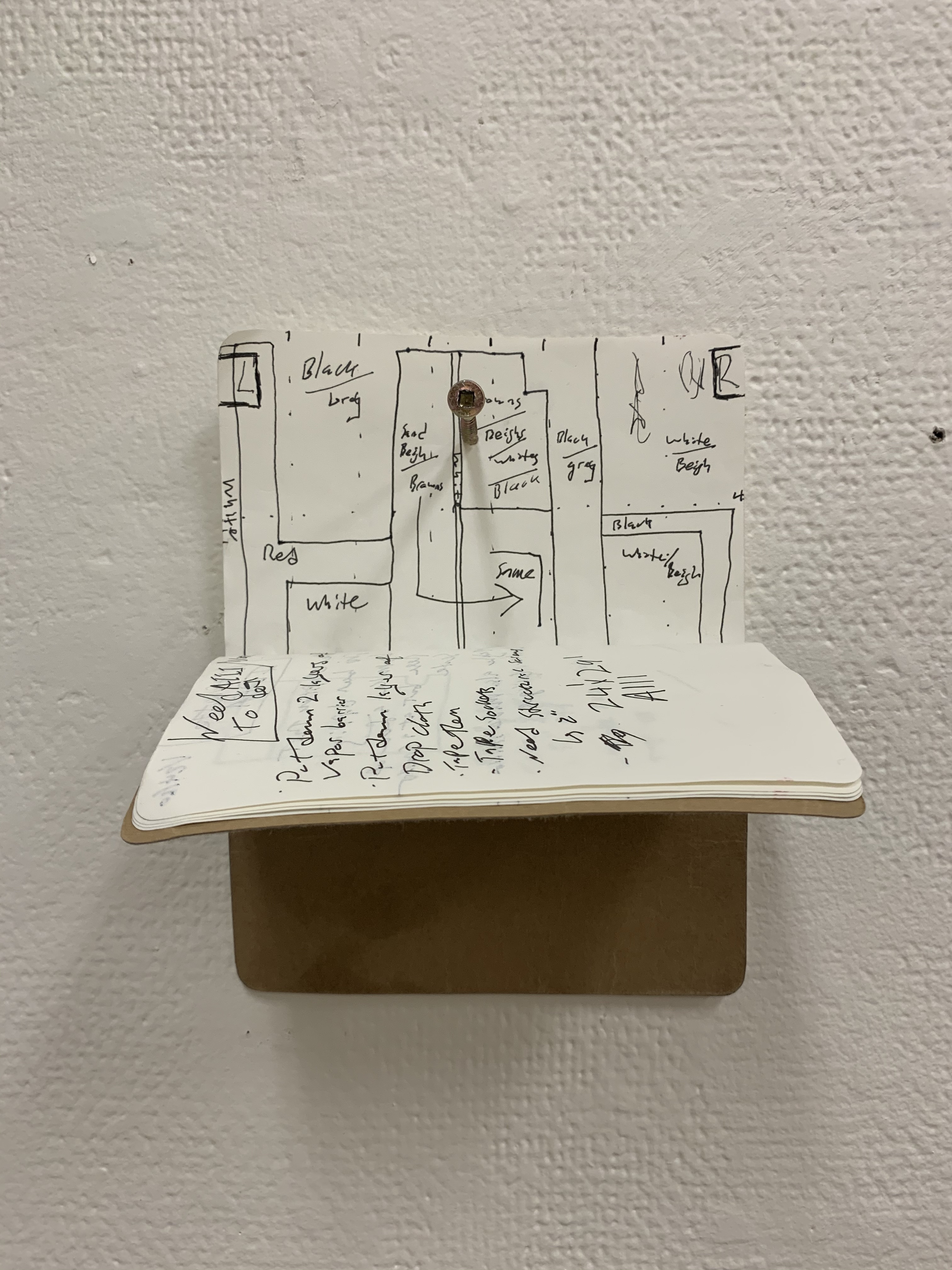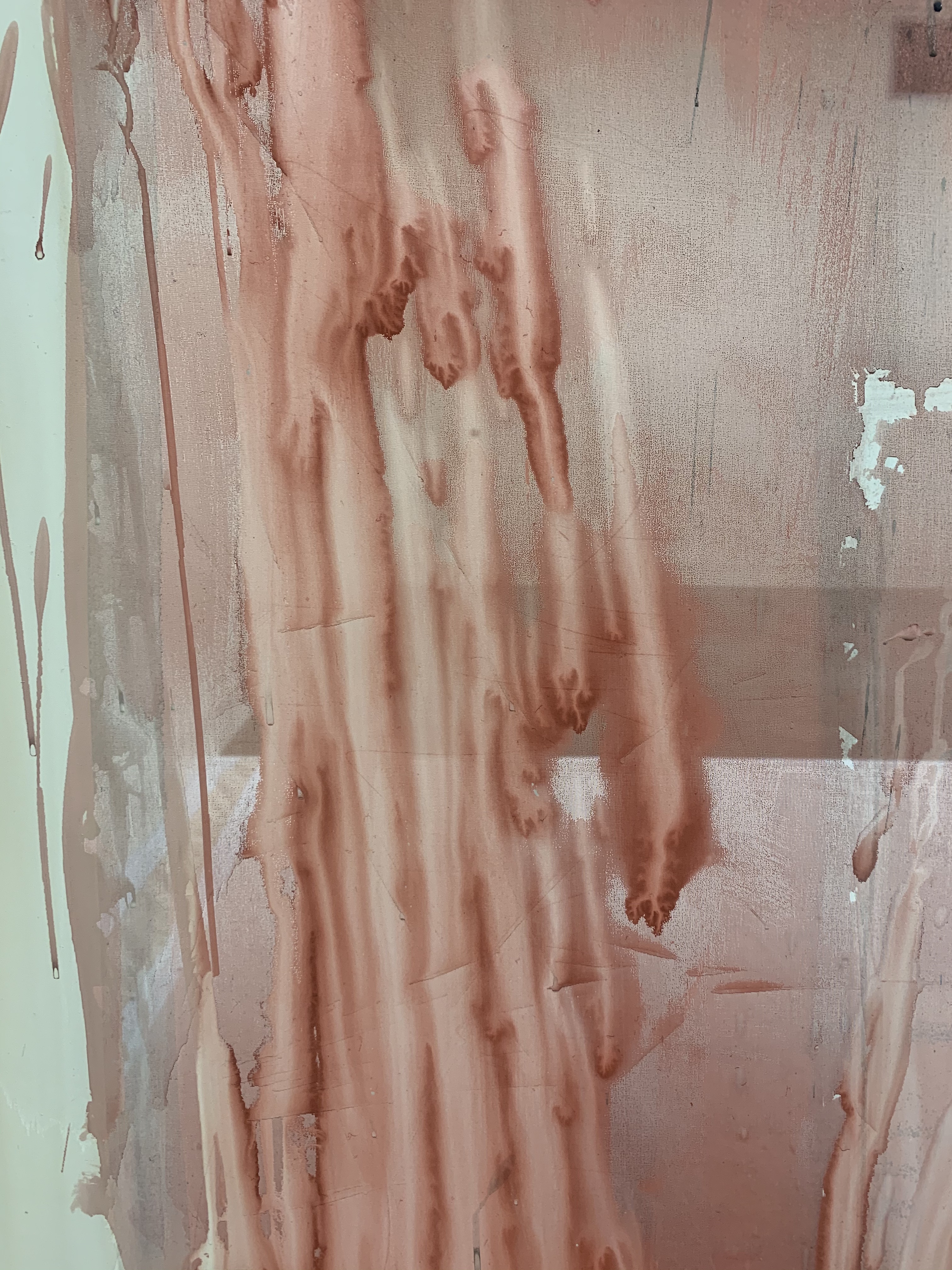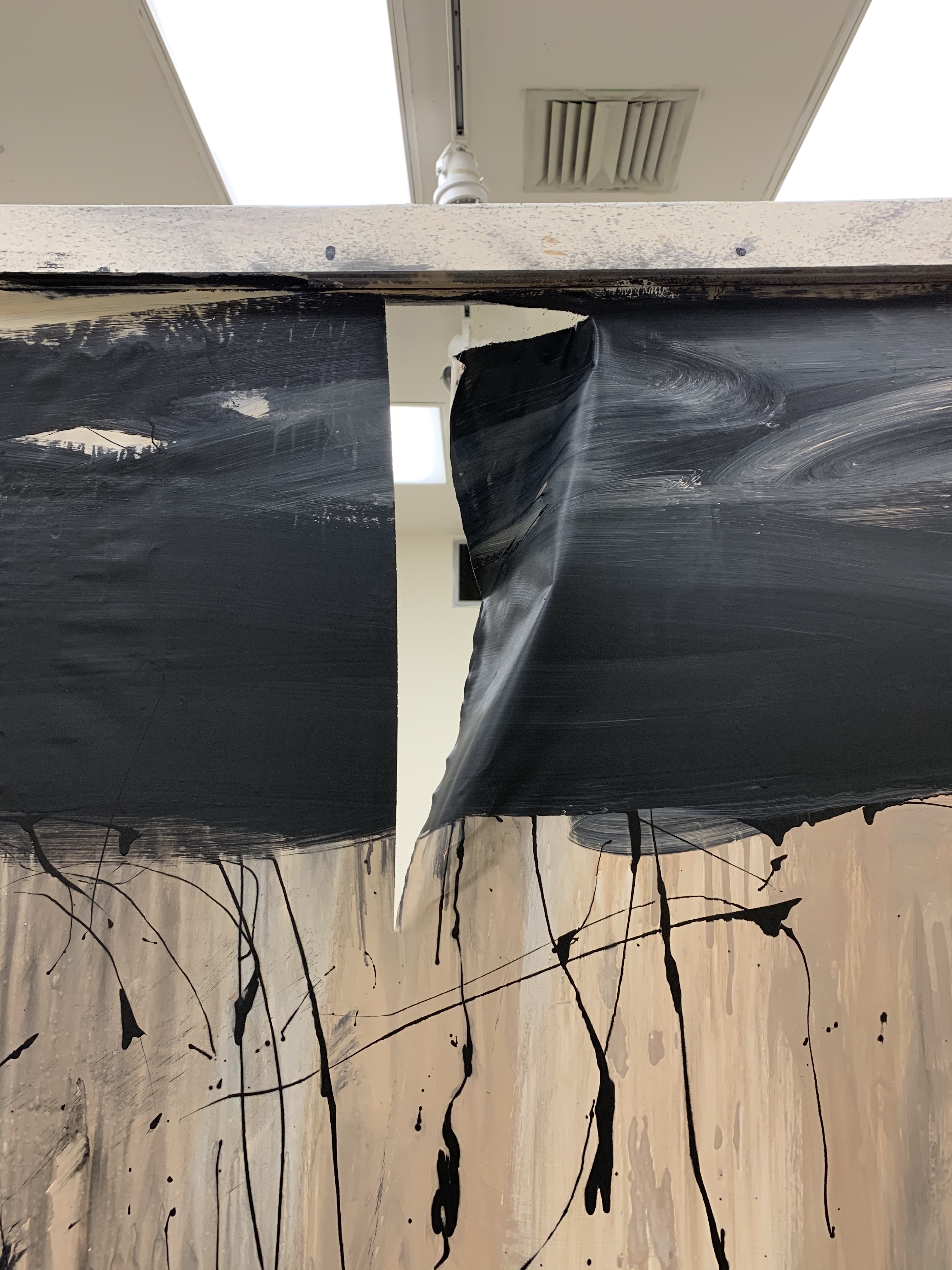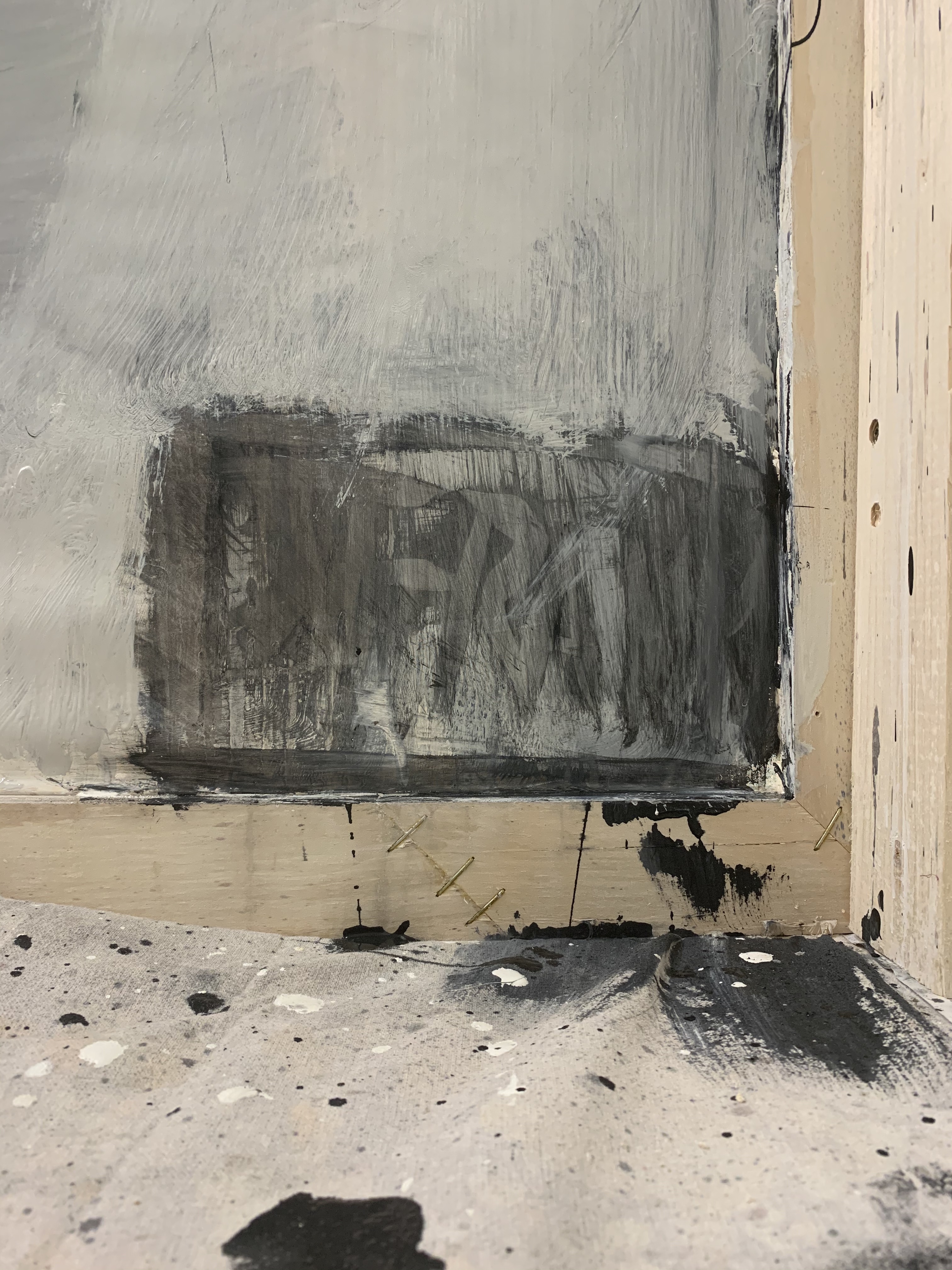 Enjoy.
---
02.27.22

I have been taking field recordings since roughly 2019 without any goal in mind other than, "I'll do something with these, sometime." Generally, I remember to pull my iPhone out and press record whenever I hear something of interest. I have a feeling that at some unknown point I'll think that I have enough recordings and create this thing that I am lazily planning. I've had ideas of creating soundscapes without musical sensibility. Tracks that would be atmospheric, full of stretched out dissidence, fuzz and probably really boring. Then, I've leapt over to the other side and thought I could make something more in tune with lyrics taken from the field recordings, droning beats, maybe take some easy house bmp and situate it in the background, something that's musical. Maybe one day I will make music? I have always only been an appreciator, never a maker. Always in the attempting to attempt to learn the bass, the drums, the synth, the whatever. Maybe this audio could become the sound of an installation. That is an idea that definitely strikes a chord with me. I had an idea to add a sound component to my
A
Paradox in Connection (Walk-in Structure)
installation but ended up scrapping it. Part of the pruning away ideas to find the core when physically and mentally constructing a project.
I went to university at UVIC with a guy named Jacob Fleet. I haven't told him or asked him yet but whenever I take a recording I think, "I wonder what Jacob is going to do with this one." Because in my head, another idea that I have is that I'm just going to dump years of field recordings on him and he will create something with them. In university he did a fair amount of work relating to soundscape and music. We used to talk on end about this new band, this band influenced this band, they came before them vise versa, this led to that and so on and so forth, mostly electronic but he was a good Canadian and spoke fondly of the Tragically Hip. I hope he's ready for years of field recordings.
It was raining tonight so I thought I'd share some recordings of rain.
Enjoy.